Weekly Psychic Prediction
June 22-28-2016
Seer Tamare White-Wolf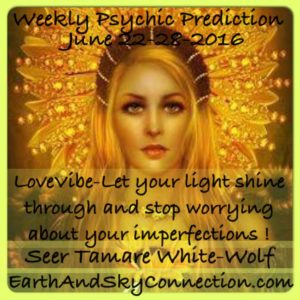 Love you will likely be disappointing this week that's because of your own expectations. Let love flow to you don't have expectations of others that will be the start of a very bad week. There's a Lot of love to go around and it doesn't matter if you're skinny or round, tall or short or pink or brown. What really matters is that you live and love from all your heart. And the people can see the love from within shining through your eyes and your smile. Work on letting your light shine! Never mind about not being good enough those are your inner demons, tell them to quiet down! If there's something you don't like about yourself take it one step at a time. Deal with each issue as they come, however don't waste time on competing or comparing yourself to flawlessness, that's a myth! Love yourself would yah! Now pay attention to those that are checking you out! Give some time to that, maybe romance will see through that armour!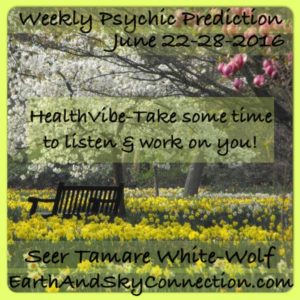 Health-Don't worry be happy, even for those that chose to go home to the summerlands! They free themselves to play again to start over, we need that, they need that! A hopefulness moves in lifting what has been dark n fearful, you can do anything you put your mind to especially by months end, when Mars goes direct!
Get out the bike, walk those beckoning hills n mountains, hike out on untraveled trails, swim the coastal shores n run miles past your barriers. And if your thinking about some Sexercise try it lol everything is moving n shaking after such a long time of silence! You should feel it in every muscle, good they still work for you! Now get ready this week with tightening up some lose ends, cause next week is going to be a whole new ball game!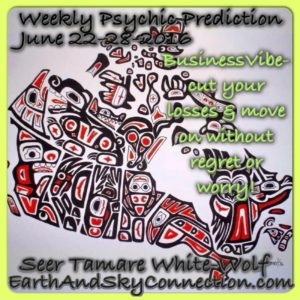 Business-you been dragging your butt around uncertainty of how to actually make the next step. Everything has upgraded, renewed n improved its really hard to keep up with these changes. Media n advertisement has turned a corner leaving many of us spinning trying to respond to these new ways its short fusing those that been doing it the old ways… Newsprint n word of mouth! You are questioning a lot of things, do people actually read the news online? Where do they go for their product n service needs now, yup you got it the Internet! How do you actually get noticed on the Internet, it's a complicated game and you need to find someone who can help you with this ASAP!
Make a few radical changes too cause it's the NEW n the different that is being notice in this confusing new business era! The cheapest, the best quality, the most volume is not actually the only thing that gets you found! You need the best media plan and invest in that for awhile, that difference will show results by fall! Good luck n remember balance business with play!