Sweat Lodge SUNDAY 11AM
Tamare White-Wolf is the Medicine Woman Facilitating the Sweat Lodge .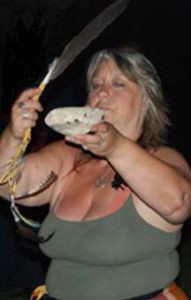 Why come to the Sweat Lodge? It is an opportunity to be reborn unto your true self, through prayers and letting go of things that no longer serve our highest good, we heal and recharge our souls and align with our authentic spirit! A time to reconnect to Great Spirit and our Ancestors through the Grandfather and Grandmother Stones. An opportunity to find answers in order to release and have closure. A time to rejoice in what makes us who we are, who we are becoming and who we wish to become! A time to pray for family and friends, for health, safety and security. We come to Sweat for individual reasons. Sometimes we need to return to the mothers womb and get a new start, a new beginning, Our Sweat awaits you! Blessings of Healing that you made the choice, see you soon! REGISTER HERE PLEASE Blessings Tamare
Below is an amazing YouTube video our First Nations people, BCIT Aboriginal Services – Traditional Sweat Lodge Chi Meegwetch
Things you should know to be ready for a Sweat Lodge:
~ This is a sacred Ceremony
~ The ceremony will start at approximately 12 pm, and will continue until approximately 6 pm.
~ Please bring something for the potluck, we will be feasting after the ceremony.
Enough for 10 people. We will be in the woods without cooking facilities, so please keep this in mind when deciding what to bring. Honoring Mother Earth, Grandfather Sun & The Thunder Beings for providing this sacred meal is important and part of the experience of eating with community & family.
Select from these, remember to avoid the 5 white poisons, salt, lard, milk, sugar, flour : Strawberries, Wild Rice Dish, Beans, Corn & Squash, Corn Bread/Bannock, Wild Meat/Fish, Greens/Salads, Fruit, Juice, Water
~ Bring tobacco so you can make proper offerings for your lessons, prayers and healing to come. Offerings can be made with Tobacco, Sage, Sweetgrass, Lavender, We have plenty of Cedar! These sacred medicines will be burned for smudge in service to Creator during the Sweat.
~ Bring talismans, crystals, sacred medicine tools, those you will bring home with your own Sacred Medicine Bundle, there's a special place for them to recharge at the Sweat. Maybe some little gift for the medicine person facilitating the Sweat too!.
~ Clothing: sarong, shorts, bathing suit – something comfortable.
~ Bring some towels, one to wear in the lodge another to dry off afterwards. Maybe a face cloth too.
~ Bring a few bottles of water, keep yourself hydrated.
~ Please abstain from stimulants, such as alcohol and non-prescription drugs, prior to the ceremony, (Suggested 4 days).
~ Contact lenses should be removed as well and please no perfumes or makeup prior to entering lodge
~ No metal items (jewellery, glasses, implants etc.) as they become hot & uncomf
ortable.~ There will be a private area to change .
~ It is advisable to fast before the ceremony, if you don't, please eat lightly. Eating before sweat puts a strain on the circulatory system. If you have hypoglycemia, it is advisable for you to eat a small meal, like fruits and vegetables.
~ Please book early, as space is limited
This is a Sacred Ceremony if you have questions please call or text Tamare White Wolf 705-309-7171
Chi-Meegwetch Tamare
@Shaman's Path