Lughnasadh Ritual
Come join High Priest Tracey Demaline and Priestess Kim James of the Horned Moon Clan, descendants of the New Forrest Coven, as we celebrate Lughnasadh. In a traditional Wiccan Circle, we will give thanks to the great Celtic Sun King and God of Light.
Although this is the time of the first harvest, it is also a time where we know that the shorter days have already begun. This summer harvest is a time of transformation, a time to take stock of how the year has unfolded thus far, what we have done, and what we are ready to reap. The fruits of the seeds planted in the spring, both physical and spiritual, are ready to be harvested.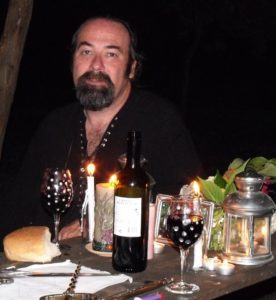 Tracey Demaline is a Wiccan High Priest practicing the "British Traditional Wicca". Also trained in both Alexandrian and Gardnerian Wicca, he uses traditional Witchcraft along with mythology, ritual and trance to help his students achieve greater awareness of their unique gifts, abilities and talents.
As a healer, teacher and priest, he believes that when you embark upon a magical journey and embrace the spirit within you, it will enrich all life around you, bring insight into your awareness, and enable you to heal yourself and others.
Being an avid ghost hunter and paranormal investigator, he believes all things in the paranormal and metaphysical realms are interconnected. His research includes history, mythology, folklore, religion, occult traditions, psychology, parapsychology, science, medicine, anthropology and archaeology. Tracey also sits on the Canadian Pagan Spiritualists board of Directors.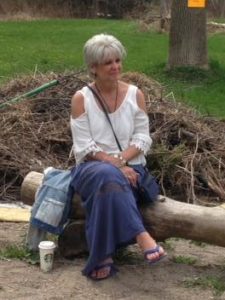 Kim James is a Wiccan Priestess of the Horned Moon Clan, working on completing her Second Degree of British Traditional Wicca. She is Empath working towards honing her abilities as a healer. Kim's interests are herbology, paranormal investigations, fairies, dragons and mythology. Kim is also the Secretary/Treasurer of our Canadian Pagan Spiritualists and an active member in the Pagan community.
Sunday, July 22cnd @ 4 at the Altar