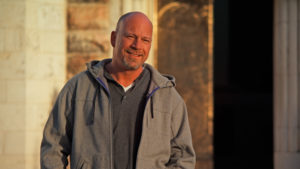 Drew Marshall
Sunday at 1pm
Have you heard of the most talked about, most spiritual talk show in Canada? This person has spoken to almost everyone about almost everything! He's been all over the worlds and he's looking to answer this question: why faith matters… or does it?
He will be interviewing our very own Tamare White-Wolf @ PaganFest 2018 on Sunday @ 1pm!!!
We are so glad to welcome Drew to our festival, he is promoting our festival on his show and will be asking you questions, so let's spread the good word about Paganism. His show goes on every Saturday 1-5 so check him out at his website here!
"My name is Drew Marshall and I'm the host of Canada's most listened to spiritual talk show, now in Season 15. In general, I'm incredibly curious about what gets people "though the night." More often than not, it's someone's faith/beliefs, I've interviewed many celebrities & cultural icons with a large diversity of beliefs represented. I care less about what it is people believe and more about why they believe. Probably because I struggle with "belief" myself. "
Drew Marshall was adopted, grew up in a funeral home, survived a teenage suicide attempt, dropped out of school in Grade 9, ran away to California to be a wrangler, played semi-pro football with NFL/CFL tryouts, drove around North America volunteering for charities, tried to be a firefighter & a rodeo cowboy, was a stay at home dad, has worked a little in film and TV, became a Pastor in Australia and studied stand-up comedy & improv at Second City Toronto. These days he's a hospital chaplain and hosts Canada's most listened to spiritual talk show. He's interviewed hundreds of celebrities & cultural icons about their beliefs or lack thereof. Struggling with his own faith, Drew sacrificed his eyesight for the last week of Lent, paid non-believers to go to church, drank with witches, celebrated with Wiccans, visited with Satanists and walked 1000 KM's on the Camino de Santiago during a three month vow of silence. Now he's a "Red Letter", wandering, autodidactic iconoclast with agnostic tendencies and a microphone!
Drew Marshall has been on a quest to understand why people "believe" and explore what role spirituality/faith plays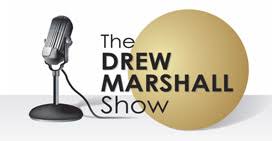 in human growth/change for decades. As host of Canada's most listened to spiritual talk show, he has interviewed some of the most renowned cultural influencers and spiritual leaders from all faiths around the world. (High Priests of Wicca/Satanism/Druids, Buddhist/Jewish/Muslim Clergy, Biblical/Middle East/Celtic Scholars, Deepak Chopra, Arun Gandhi, Robert Thurman, Shaykh Hamza Yusuf, Hunter "Patch" Adams, etc.) He's also interviewed a wide range of celebrities about "what gets them through the night." Since 2003, Drew has talked to everyone about whatever it is they believe, in a very light hearted manner and with absolutely zero agenda, aside from a genuine personal curiosity to understand "belief".
Some people he has interviewed: Larry King, B.B. King, Chuck Norris, Alice Cooper, Rainn Wilson (Dwight from The Office), and many more.
listen to his previous shows here
listen live here