The Magic Within ~ Healing Circle
Alan Wade: Author, Speaker, Coach
Alan is a professional Speaker and Coach, loving Father, family man, and the co-author of the award winning book, The Magic Within – How to Transform Your Life.
Alan has years of experience working in the addictions and mental health field. He shares his knowledge in his book and at speaking and coaching sessions. He is known to use humour and common sense to connect with his audience and inspire change. His main goal is to help others in overcoming their fears and to motivate them to take the first steps towards transforming their own lives. Alan specializes in First Nation culture, he is Reiki Master, and studies various other spiritual practices. He uses his education, real-life experience, and spiritual teachings to help others.
Cindy Preston: Author, Speaker, Therapist
Cindy's heartfelt compassion shines through in her compelling presentations on transformational change.  She  has devoted her life's work to helping others who suffer with addiction and mental health issues.  She has worked in this field as a therapist for over 15 years.
Cindy is a Reiki Master and she is also active in other spiritual practices that have been essential in her own healing. Cindy uses an eclectic approach in her therapy work due to the fact that no single approach works for every individual. Cindy's purpose is to offer hope to those who are suffering and to provide tools that can be utilized in the healing process. Cindy's intent is to infuse hope in the hearts of everyone's life that she touches.
"Never give up, you have the magic within." – Cindy Preston
The Magic Within: How To Transform Your Life.
This book combines first-hand experience with psychological and spiritual concepts.  The inspiring and real life stories depict how the authors have transformed their own adversities.
Alan and Cindy will be sharing inspiring, powerful strategies that are written in their book, The Magic Within – How To Transform Your Life. Combining real life experience, psychology and spirituality they provide an understanding of how hardship and difficult situations can be overcome. They offer practical soul-utions that people can easily implement in their lives. An important quote from the book is that, "life is not about what you have done in the past or what has been done to you. Life is about what you do today".  Having experienced their own Dark Night of the Soul, they share hope and nurturing concepts that have been essential in their own healing journey. As a metaphor to new life that is emerging with spring, Alan and Cindy will set you on a journey of awakening. If you are willing to have an open mind and employ some new ways of living you can plant seeds for your future. They will also share empowering methods that will assist you in tapping into your own inner MAGIC.
Awakening: Out of the Darkness, Into the Light.
Alan Wade an Award Winning and Internationally best selling Author. He is much more than just that he a survivor of a very traumatic childhood. No more than just a survivor he is a Spiritual being on a mission to empower others to create the life they truly deserve. Alan uses his own personal trauma and education to connect with people to help them see the world different. One of Alan's favorite saying is "if he could do it then "WHY NOT YOU".
This book  is a true story about two different men and the terrible traumas they suffered. How these traumas affected them differently and what they went thorough. How they both changed theirs lives for the better. How they now both share their stories to help other understand that there can be happiness. They both have dedicated their lives to help others to face life challenges.
"The theme of this book is exactly what the title is Awakening out of the darkness into the light. And it's a journey of healing and if a guy like me can do it then why not anyone else. It talks about what I went through for those years and how I changed the way I looked at the world which change the way the world looked" – Alan Wade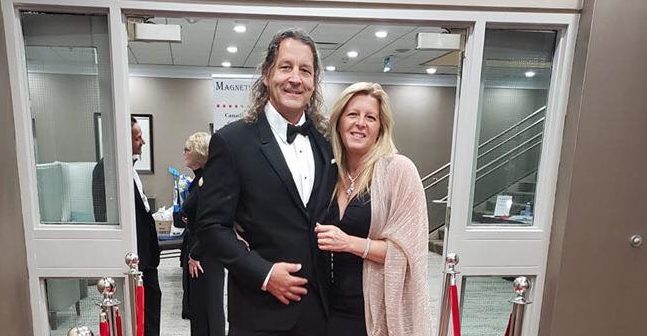 Healing Sharing Circle
Join us in an intimate sharing circle.  Alan will be sharing his story of how he overcame difficult and traumatic times in his life and his journey of transformation that took place in order to heal and recover. Others will be welcome to share with the group their journeys of healing and hope as well. This will be a safe and inclusive environment, and all are encouraged to take part! While it is a sharing circle, there is absolutely no pressure to speak or share if you are not comfortable in doing so. Sharing circles and talk therapy are known to be incredibly helpful tools in healing, whether it be by sharing your stories out loud or just by listening to other's. It is a fantastic way to empower those who are struggling or have struggled, find unity and strength, and gain insight on how you can move forward and transform your own life.
An aboriginal tradition of smudging will be offered to those who are interested.
This will take place Friday, July 19th around 4pm