Bridget Maitland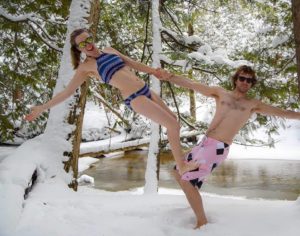 Hi!
My name is Bridget. I'm a certified acroyoga teacher, registered practical nurse, and I'm passionate about health and community.
I have a background in holistic practical nursing, yoga, swimming, ski instructing, ski patrolling, and a variety of exercise. I have been known to climb trees, jump off bridges, frolic. But most of the time I walk and talk normally, and attempt laundry on a weekly basis like everyone else.
I have a spiritual and down-to-earth approach to life and yoga. I have done my fair share of research, and enjoy continuing learning. These attitudes led me to Acroyoga because it's one of the most well-rounded activities I've found, and provides a down-to-earth connection to the self, others, and the universe.
shifthappensacro@gmail.com
(705) 734-4184
Social media: @shifthappensacro
Yoga Workshop
Let's build a community! Learn some easy partner poses to connect with your fellow humans. Playtime for all ages to enjoy. No mat needed, no partner needed!
Maybe bring some water.
Friday, July 19th around 6:30 in the Park.