Bridget Maitland and Eric Rothwell Yoga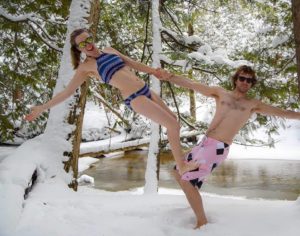 Bridget is an acro yoga teacher with a background in practical nursing and gardening.
Eric is a professional photographer and mountain bike/ski instructor.
"We are humans, born on Earth (yay!) and our purpose, maybe, is to provide integrative health and capture adventure."
Our passions have encouraged us in so many ways to grow, and teach. We are always getting inspired by the magic and fun that we experience simply by practicing what we love. We attempt to live in balance, and breathe in adventure!
Come check out their performance on Friday, July 19th around 6pm at the Park.