Walking the Medicine Way
With Shaman Spiritualist Tamare White-Wolf
Walking the Medicine Way is a method of walking gently on our Mother the Earth, she has teachings that help us to live a good life, a healing life and a life in balanced with all our relations! The four directions have knowing for us to follow and to help our families align with grace and understanding of our connectedness.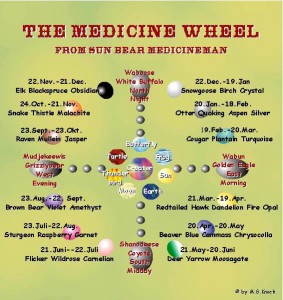 These directional teachings are profoundly and individually where each of us start our lives, as we grow and experience life we learn ways that elevate us but without the clarity and teachings we often flounder and fall. It is the time of the eighth fire where peace is upon us, these teachings will assist you in becoming one with yourself and to live a centered and harmonious life. One without chaos and turmoil, one without hatred and anger and where when these emotions come up you are able to adjust yourself because with understanding we can find forgiveness and love!
The Medicine Wheel Teachings are ancient Native American and have been passed down for centuries.
I was fortunate enough to receive them from a wonderful & spiritual local elder, long past named Harvey Anderson, (Chi-Mee-gwetch) .
I am overjoyed to share them with you in this all day workshop, bring a lunch!
Jan 18th Sunday 10am-6pm $222-