Volunteers Always Appreciated, Always Needed! 
We often need a few hands to help out at both our locations. Are you able to give us a hand up?
This coming weekend, those who volunteer during the day (not the evening) get the day free!
We have been very fortunate over the past 20 years, as so many people have offered their hand at many of our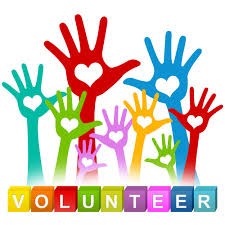 events, activities and our shoppes, thank you so much, you know who you  are! There are too many to list here, thank the gods, goddesses, faeries, angels and great spirit, for that as we could never have done it without you and your kindness!
Hey friends if you're reading this page I know you are loyal, caring and very giving, thank you so much for your consideration to give us a hand!
We have many things still to do before Paganfest and my son Skylar only has so many hands. So thanks, it's a very appreciated.
Did you know our festivals are now under our nonprofit group called Canadian Pagan Spiritualists who are responsible for the Paganfest Series, which includes SEEDFest and is the first of The Paganfest Series and the 3rd and the last of the Annual festivals is Musefest? So with that said you know we are always in need of a hand!
Canadian Pagan Spiritualists is the group you support when you offer a hand up!
If you're able please give us a mention by commenting here , or the facebook post you found this link in or by texting me Tamare at             705-309-7171.
If you have any skills in light plumbing, electrical, technology, or in proposal writing for grants please mention that there's a few things that need repair, setting up and creating!
Dont forget you "give and get" so your day pass is on us! You might even get a t-shirt or hat out of the experience!
Here's a list still to do!
Posters with info, schedules etc
Raking and burning brush                                                                                                     Cutting Wood for camp fire
Painting the stage and storage container     Putting up signs for the festival                       Putting the bridge up
Moving a few heavy things
Putting out bins n garbage pails
Putting up tents n lights
If you think any of these things would be on your "available list" let us know with a comment please or text. I'll be watching for you!
Again than you very much! Tamare