RELAX & HEAL with Sky Pink as he utilizes his Mastering in Celtic Reiki for any injuries or stress you may have.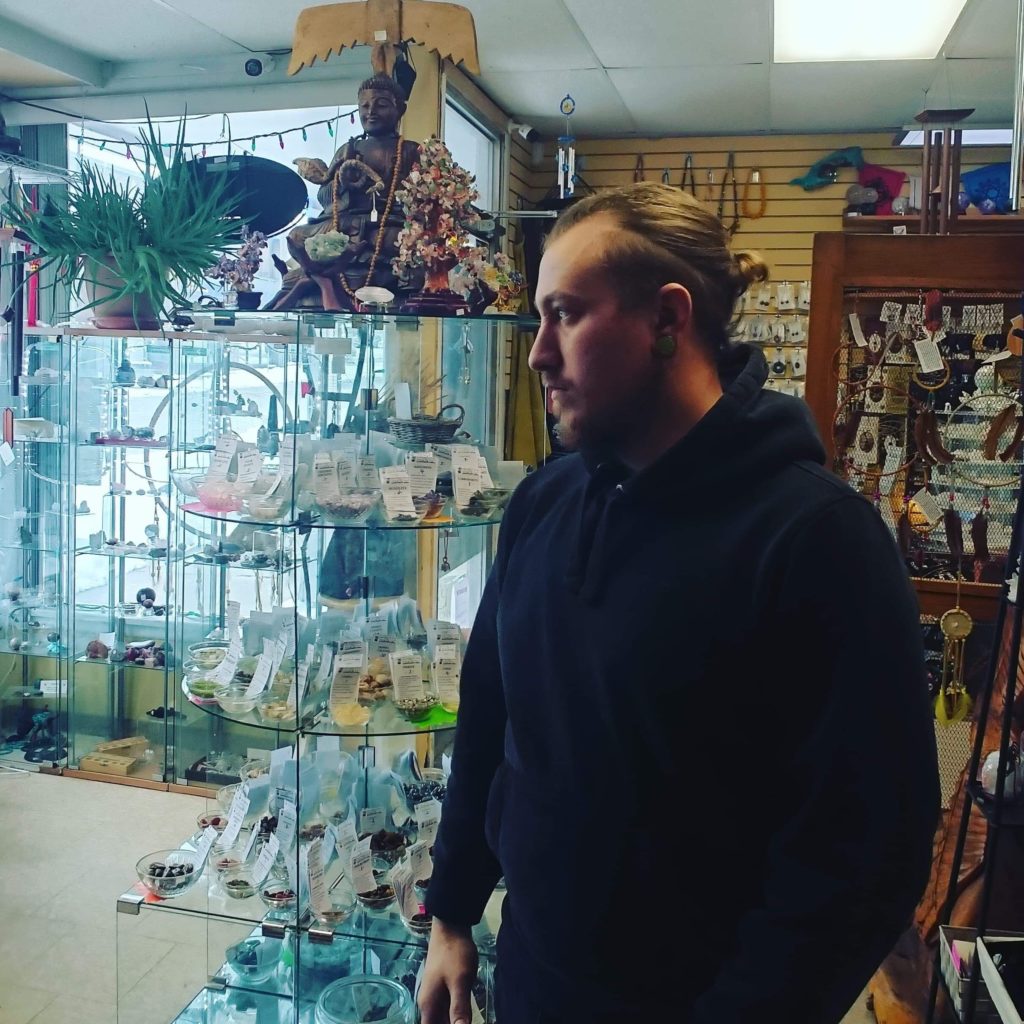 Celtic Reiki is a hands on technique that is a gentle, comforting, non-invasive, and incredibly effective method in healing physical, mental, emotional and spiritual health.
Improve the flow of your energy with just ONE session.
Celtic Reiki utilizes the energy flows present on Earth and specific living organisms. Use of Universal Life energy present in every living thing in the world and also the natural forms of energy, This Reiki system originated from the religious beliefs of early Celts. Trees are important aspects of their religion, which believe that trees and the ground itself have their own spirits.
Shoppe Hours:  @ 11 Clapperton st, Barrie, ON
10:00 A.M. – 6:00 P.M. (Mon.Tues.Wed.Thur.Fri.Sat.)
12:00 P.M. – 5:00 P.M. (Sun.)
For any inquiries contact: 705-739-7171
BLESSED BE