MJ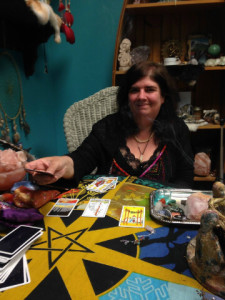 Psychic & Spiritualist
MJ has been associated with Earth and Sky Connection for many years now, actually since the conception she has been a regular customer and a very good friend of all who work here! After many years of study she is ready to assist you with your life challenges.
MJ offers you Psychic Tarot Readings at Earth and Sky Connection and has 4 years of Tarot Studies with Tamare White-Wolf. MJ has a deep love and passion for this ancient divination method and has been studying esoteric & religious ways for some time now. She is a delighful and kind lady, one sitting with her will reveal that clearly!
$15 for 15 minutes
$30 for 1/2hr
$50 for an hr
Come and get a fantastic reading from this wonderful lady!
Book a session with MJ