Earth and Sky Connection Shoppes
Open 7 days a week
Day
Hours
Monday
10am-7pm
Tuesday
10am-7pm
Wednesday
10am-7pm
Thursday
10am-7pm
Friday
10am-7pm
Saturday
10am-7pm
Sunday
12pm - 5pm
Check Witchy Medicine Shoppe Hrs
10am-4pm Fri 10am-4pm Sat 10am-2pm Sun
Or By Chance txt 705-309-7171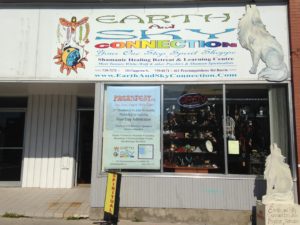 ALTAR-Native Spirit Shoppe
11B Clapperton Street Barrie 705-739-7171
Our shoppe in the Heart of Barrie is filled with unique spiritual, magical and cultural items from around the world.
Unique clothing
Art
Smudging Supplies
Psychic Readings and Healing Sessions available by appointment on days the shoppe is closed
Day
Hours
Monday
Closed By APPT Only
Tuesday
Closed By APPT Only
Wednesday
Closed By APPT Only
Thursday
Closed By APPT Only
Friday
Closed By APPT Only
Saturday
WORKSHOPS
Sunday
WORKSHOPS
Off Hours

Text 705-309-7171
BY CHANCE we are in the Medicine Gardens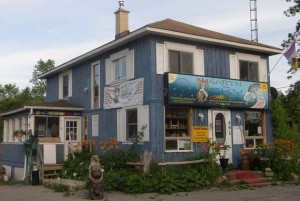 The Witchy Garden,  Shamanic Healing Retreat and Learning Centre
461 Penetanguishene Rd RR#1 Barrie 705-739-0171
Our Headquarters on 7 acres offers organic and wild-crafted herbs, workshops, healing sessions, handfasting & Native Spiritual weddings, birthing ceremonies, and festivals coordinated by Canadian Pagan Spiritualists.
Earth and Sky Connection Shoppes are taking to the Internet too as we launch our Online Shopping Cart and Online Psychic Services 24 Hours 7 Days a Week.
.