Carmen Toth: Saturday Matinee @Paganfest 2019
Playing in Barrie for the first time, Carmen Toth joins us at Paganfest this year to perform at our Saturday Matinee! She is a Toronto singer-songwriter with a fresh alternative-pop sound reminiscent of the 80's and 90's. Her unique childlike voice and relatable lyrics have drawn comparisons to Stevie Nicks, Cyndi Lauper and Kate Bush.
To date, she has released three EP's and one single: "Potional" in 2004, "Social Potion" in 2011, the holiday single "This Christmas I'm Giving You Love" in 2017 and most recently, "Safety Net" in January, 2018, produced by Juno winner Derek Downham.
She plays live shows often, including a live-stream acoustic show on select Sundays (which is how Pagan Fest found her!). She also completed her first tour in August-September 2018, travelling to Montreal and Halifax through VIA Rail's 'Artists on Board' program. When not doing music, Carmen works as an advertising writer and occasionally as a voice-over artist. She also reads palms and tarot cards and is particularly excited to play Pagan Fest.
She will be performing Saturday, July 20th around 1pm.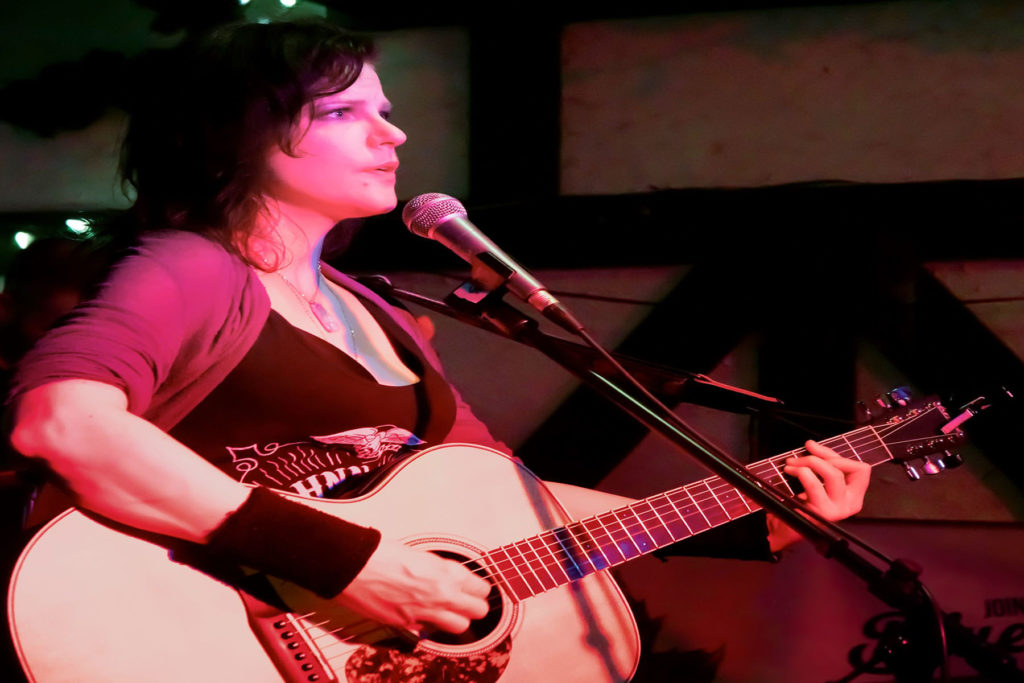 For more info, visit carmentoth.com