Earth And Sky Connection is having a SALE on ALL CANDLES & JEWELRY for Imbolc this year!
25% OFF including:
SOY Candles
Full Moon Candles
Dark Moon Candles
Bees Wax Candles
REIKI Energy Candles
Chakra Candles
Crystal Journey Candles
& Chime Candles
~
Silver Jewelry
Pendants
Bracelets
Rings
Necklaces
Stone Jewelry
& More
~
Himalayan Rock Salt Slabs
Brigid Crosses
25% OFF!
Light a candle in spirit of Imbolc, honoring the Celtic Goddess Brigid, bringing light and renewal into your life, entering a new cycle, out with the old and in with the new.
Imbolc represents the return of warmth to the earth, birth of new life, fertility and growth.
The sun returns and shines bright upon the world.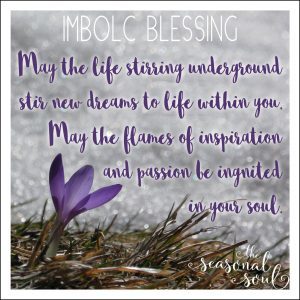 Wish to learn more information about all the Sabbats?
or perhaps explore rituals and magick?

Join Tamare White-Wolf in her Cast & Conjure Class !
for inquiries contact 705-309-7171
Find all you need to bless your home and prepare for the Sabbat, spring and good fortune.
Shoppe Hours:  @ 11 Clapperton st, Barrie, ON
10:00 A.M. – 6:00 P.M. (Mon.Tues.Wed.Thur.Fri.Sat.)
12:00 P.M. – 5:00 P.M. (Sun.)
For any inquiries contact: 705-739-7171
BLESSED BE