Cooking with Cannabis with Dani the Kitchen Witch
Have you ever tried eating your medicine? Well its a going concern these days as many take to the "high road! Its sometimes the only suitable way to really get the medicinal effects you need to manage either pain or anxiety!
Many with chronic and acute illness have began the transition from harmful drugs such as oxycodone, CBD & THC. The amounts, types and levels to add into the mix are not too clear. One really doesn't know how to find the sweet spot and using edibles can be tricky. Those who have made the switch are finding edibles are doing the job and are finally managing the issues with out such drastic repercussions as narcotics cause in our bodies.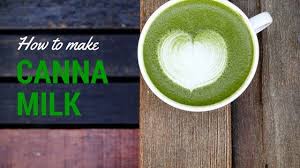 With so much information and many ways to get the medicine into you now, one really needs the tried and true to come forward and make it easy for us to take care of ourselves. Dani our kitchen witch has a lot of cooking with cannabis experience, in this workshop she will show you how to make cannabis butter and cannabis milk.
Bring a donation to the workshop please.
12:30 At the Dining Tent