Community Garage Sale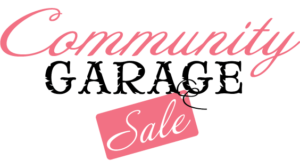 As part of Earth and Sky Connections 20th year celebration we continue with the festivities and "give a ways", we are letting go of many awesome items from, Earth and Sky Connection, The Curio Shoppe, Tamare White-Wolf, and even our tenants (from our rental units) will be joining in on the great giveaways and you can too. You will find many new, used and antiquated treasure, as some of the items come from over stock, and our discount store we closed, we have everything from cabbage patch dolls, dining room sets, furniture, shelves, rocks and drum shells and raw hides, jewelry, clothing, outdoor furnishings and machinery and so many other cool and curious things. WITH CHRISTMAS COMING YOU DONT WANT TO MISS THIS OPPORTUNITY!
New business, home business, cottage industry and others are all welcome to join in the fun of a community Garage Sale. We welcome the whole community to join us and rent a spot for one day $20 or $30 for the next 2 Saturdays, Oct 28th & Nov 4th. Check us out here @ 461 Penetanguishene Rd Barrie Ont. We just so happen to be a wonderful "lets go for a drive" kinda road and with our fry wagon and children's play area, it can be fun for everyone! We do have running water, porta-potties and some electricity if needed. If anyone wants to bring a guitar or drums to play that would be a great addition to the event. Put your things out on tables in our front yard, keep it in your vehicle trunks,  in your vans in parking areas, you choose and let us know!
Its in the stars this crazy twisted 2017, realign ourselves to our truest paths, and if we all just follow the energy, we'll all be letting go, re-connecting with source, and restructuring our lives to match the new vibes of the authentic self! Can you feel it?  I've talked to many who do feel a change coming on! Its the last of good weather and perfect timing before the snow flies to come together as community and to share, exchange and sell some great deals to your friends and neighbours.
Don't you love passing your things on to those that will enjoy it as you did?  We will have our famous Fry Wagon with fresh cut fries, poutine, burgers and more open too. Please come out and support the local community and share in the fun of finding new homes for your precious items and/or finding a few treasures of your own, together!
Tamare will be doing her Psychic Sessions @ the 461 Penetanguishene location @50% off to anyone who sees this post and who comes out to the garage sale! You will have to book that later thou either an online session, if you would rather do it from the comfort of your own home or maybe in person! Arrange for your session when you see her at the sale! The nice thing about the internet and the psychic world is its very easy to connect them!